The Greater Houston Chapter is pleased to share the 2021 Virtual CDA Training Class brought to you by Origins Learning Community.
Origins Learning Community is a local Houston, Texas nonprofit 501(c) 3 founded in 2019. We mentor families and early childhood educators on how to best support children's social and emotional skills.
For more information on this training, please visit Origins Learning Community at https://originslearningcommunity.org/.
Details about this opportunity can also be found below: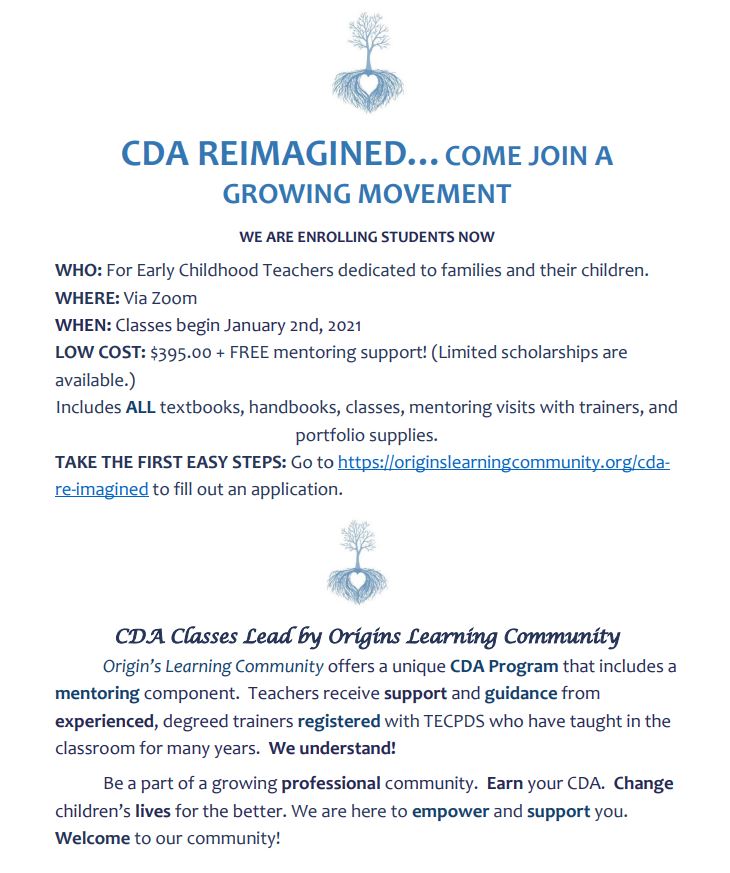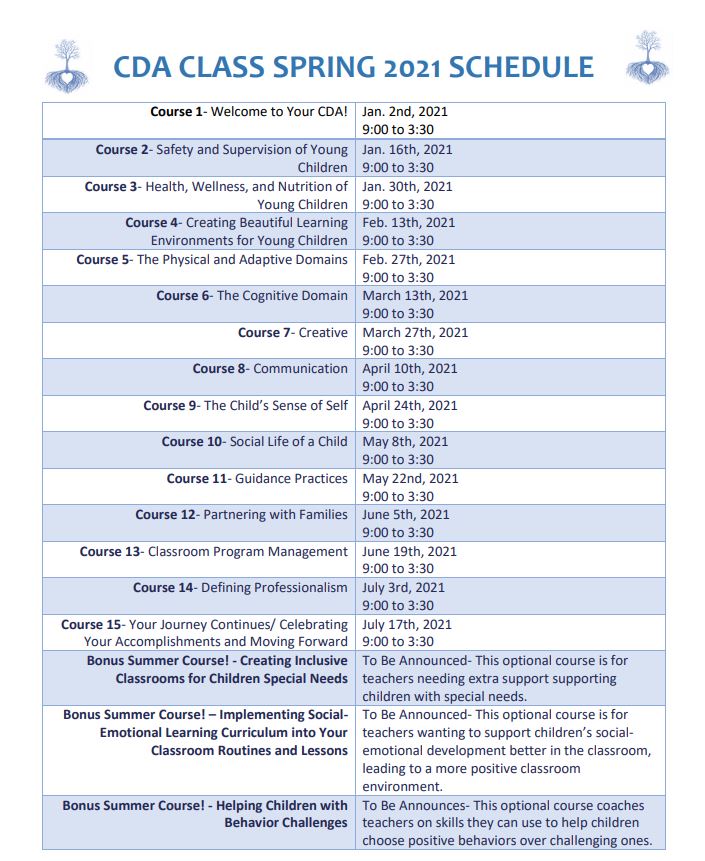 The Child Development Associate (CDA) Credential™ is the most widely recognized credential in early childhood education and is a key stepping stone on the path of career advancement in the field of early childhood education.
The Greater Houston Chapter offers Child Development Associate (CDA) Credential Training.  Courses are offered at various times throughout the year, and can be found on our Professional Development page.
CDA GOLD Standard Certification
CDA Gold Standard is a recognition of excellence in early childhood education training, offered through the Council for Professional Recognition.
The Greater Houston Chapter is in the late stages of the application process to become a CDA Gold Standard Certified training organization.
For additional details on CDA Gold Standard Certification, please click here.