---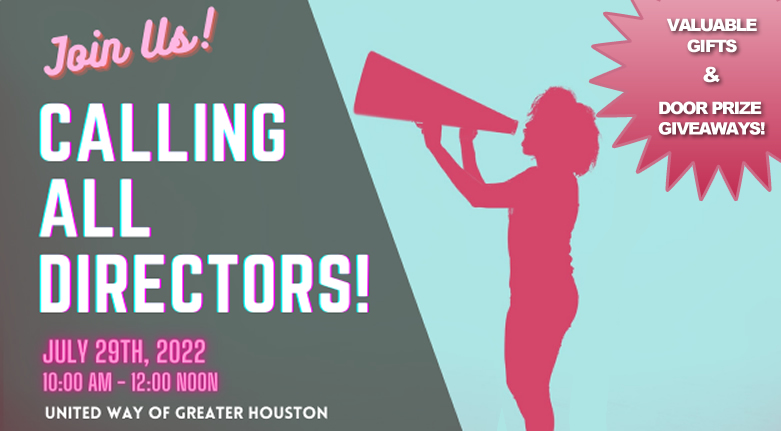 Thank you for your interest in our Director's Networking Event on July 29th from 10:00 AM – 12:00 NOON at the United Way of Greater Houston! 
We are looking forward to a fun-filled informative two hours with you!
AGENDA
10:00 – 11:00 AM – Local Financial and Employer Resources to help support Your Child Care Business (featuring Crosby Brito, WorkForce Solutions)
11:00 AM – 12:00 PM – Director's Roundtable
As always we will have giveaways and someone will win a $200 Lakeshore Gift Certificate!
Please register using the form below!
Director's Networking Event - July 29, 2022